Player Of The Year (POTY) Awards
The annual Branch Liaison Council (BLC) POTY awards took place on Monday 4 April 2022.  Amongst the first team winners for the 2021-22 season were:  Ross Stewart, Dan Neil, Elliot Embleton, and SAFC Ladies, Keira Ramshaw and Neve Herron
Player of the Year

2021-22
Announced on Monday 4 April 2022, Ross Stewart was named SAFC Player of the Year for 2021-22.
Stewart, currently on 22 goals, scooped the top award in the BLC POTY Awards.
Young Player of the Year

2021-22
Dan Neil
was named the Young Player of the Year, following his breakthrough campaign.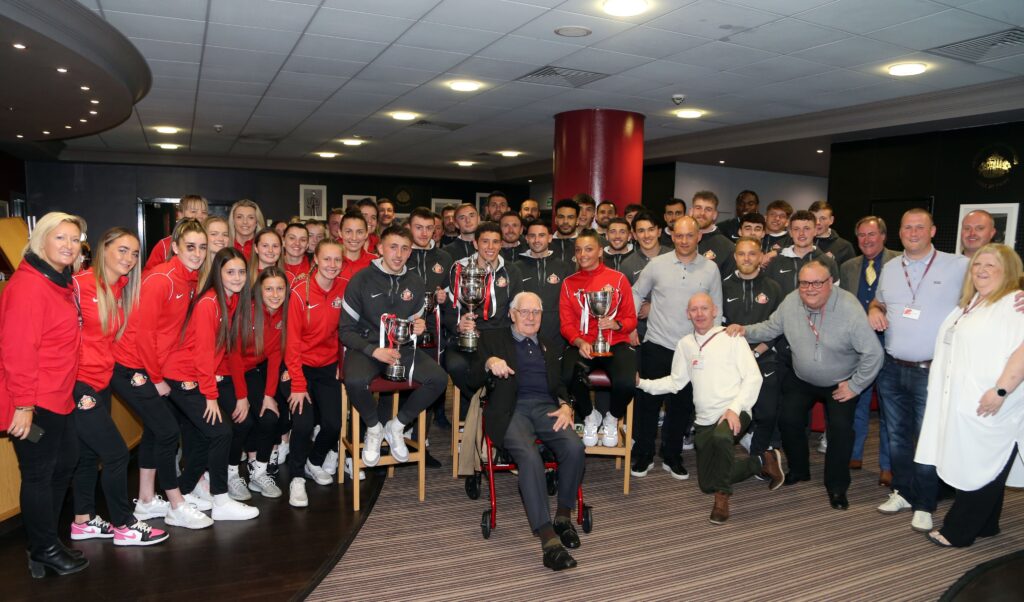 Goal of the Season

2021-22
The Goal of the Season accolade was awarded to Elliot Embleton for his sensational strike against Wycombe Wanderers back in August 2021 at the Stadium of Light.
Selected by members of the Branch Liaison Council, the award was set up in memory of Sunderland supporter David Dent, who ran the Sedgefield branch with his father Clive, before he sadly passed away in 2020.
SAFC Ladies Player and Young Player of the Year

2021-22
SAFC Ladies captain Keira Ramshaw picked up the women's Player of the Season award following another season leading by example for the Lasses.
Another excellent year for Neve Herron  saw her pick up the SAFC Ladies Young Player of the Year award.